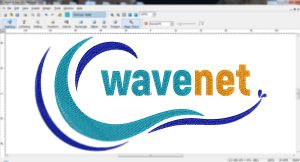 Compucon embroidery software is one of the most easy to use and high quality software for the embroidery industry. Since 1982 COMPUCON S.A. has developed software solutions for the embroidery industry, the core activity of the company.
Wavenet is proud to have taken over the sales and support for all Compucon embroidery software. Here are the main products:
Compucon embroidery software EOS v.3
Compucon EOS v.3 includes over 200 new and redesigned features and functions with new, customizable interface and menus for the most powerful digitizing and editing available.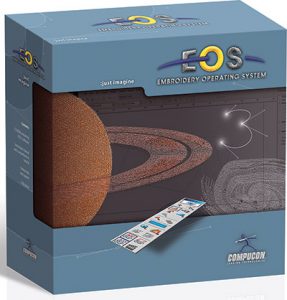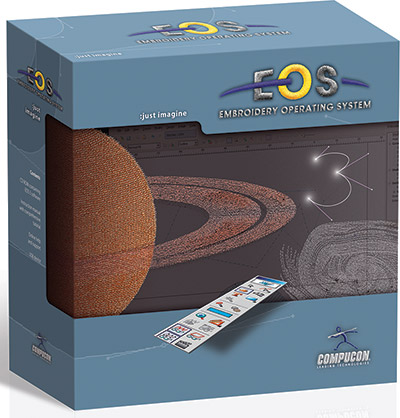 Compucon EOS v.3 is a complete digitizing and editing package, covering all aspects of creative digitizing, including numerous features and functions designed to produce unique embroidery results. All packaged in a very easy to use interface designed both for the professional but also the beginner in the field of embroidery digitizing.
An embroidery software which is both powerful and very easy to use at the same time!
High quality and uncomparable embroidery results is the standard on EOS v.3, a package that fully incorporates and exploits the extended knowledge and experience of over 20 years in the embroidery field.
Compucon Stitch and Sew v.2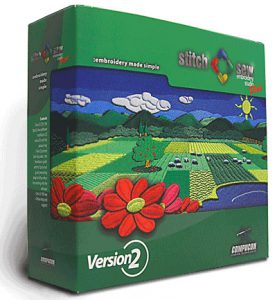 Compucon Stitch and Sew v.2 is a complete digitizing and editing software containing a large variety of functions and features only to be found in professional packages in the market, at the same time being a software that is extremely easy to learn and use, even for absolute beginners in the field.
Compucon Stitch and Sew v.2 contains numerous semi-automatic and also fully automatic tools for the creation of embroidery designs, such as a complete Lettering environment, automatic conversion of an image into embroidery (AutoPunch), automatic conversion of a photo picture into 1-color or 4-color embroidery and many others.
With simple to use tools and easy to understand instructions Stitch and Sew makes it easy to express your artistic side.
Whether you're creating a simple design or working on a large project Stitch & Sew contains everything you need for a professional look and finish.
We also offer Embroidery Design collections, and we support older Compucon embroidery software.
Contact us today to discuss how we can help you.